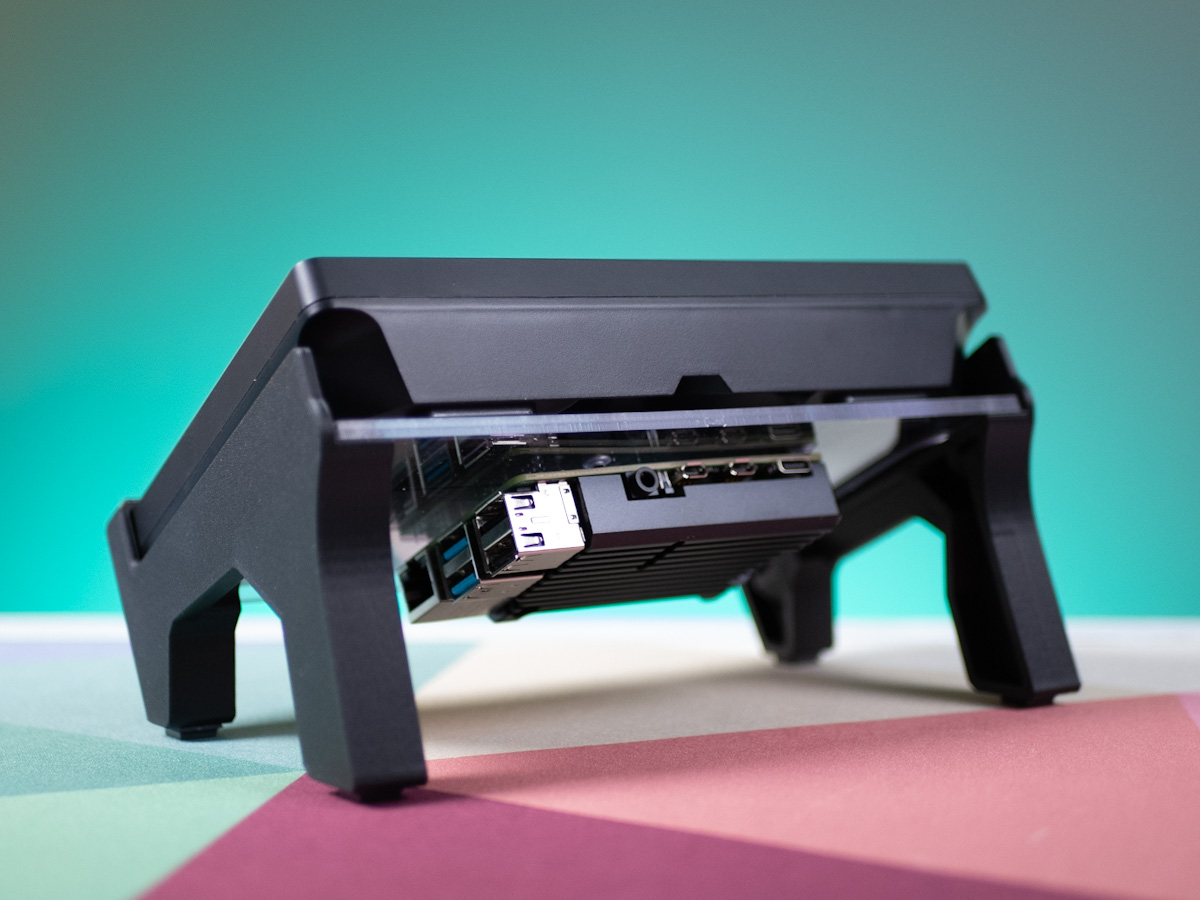 Room for a Raspberry Pi
Mount a Raspberry Pi under your Stream Deck running Companion for a self-contained way to control your ATEM Mini Extreme.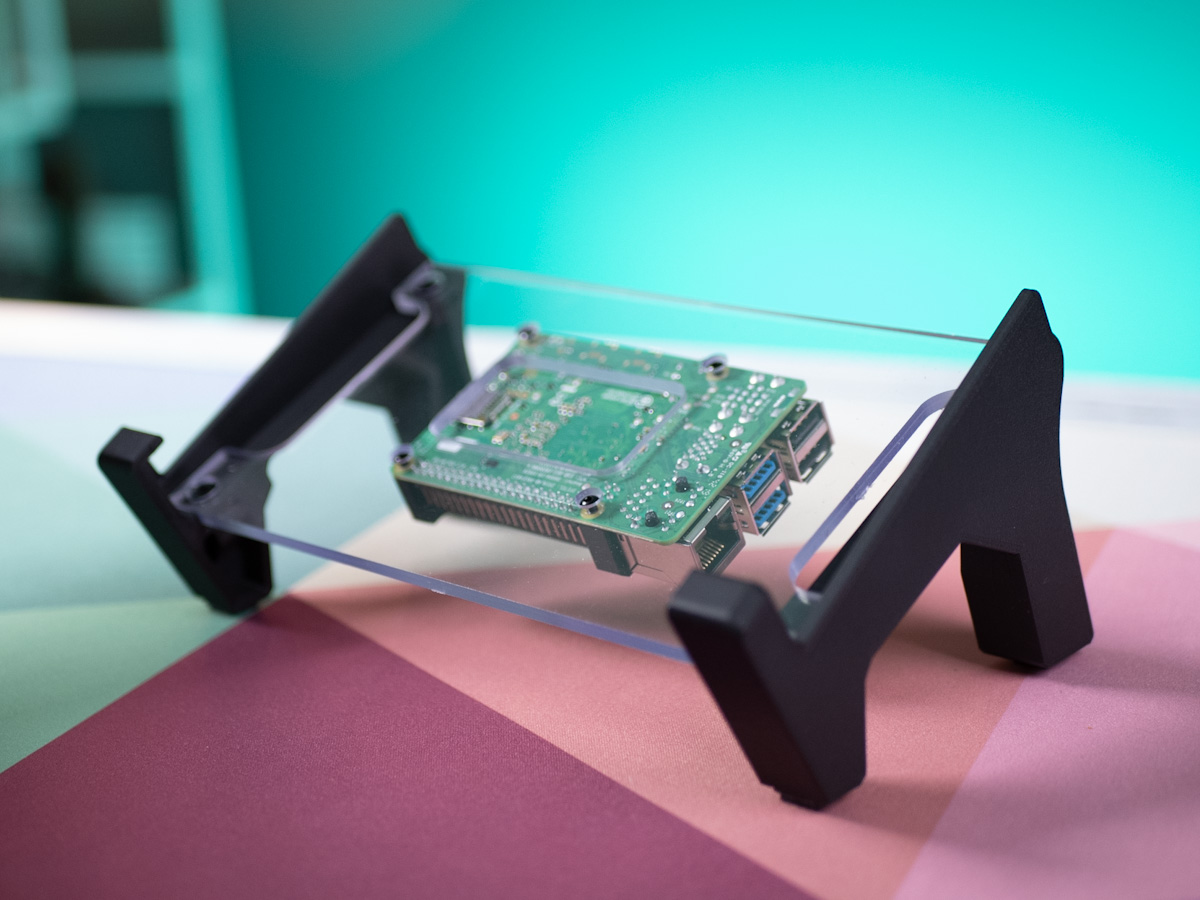 Acrylic Base
The acrylic base is designed with mounting holes for a Raspberry Pi.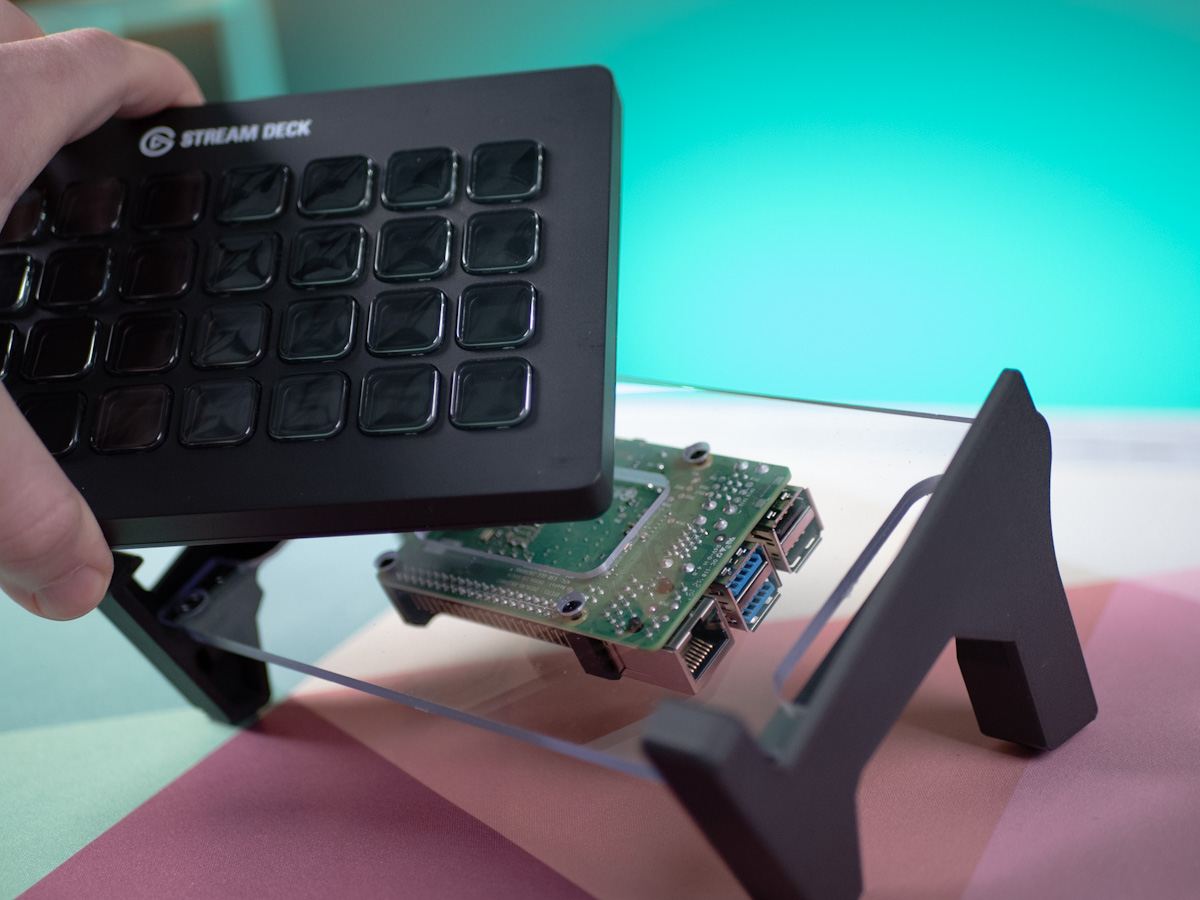 Attach a Raspberry Pi 4 underneath the stand, install Companion, and you have a completely self-contained controller for your ATEM Mini.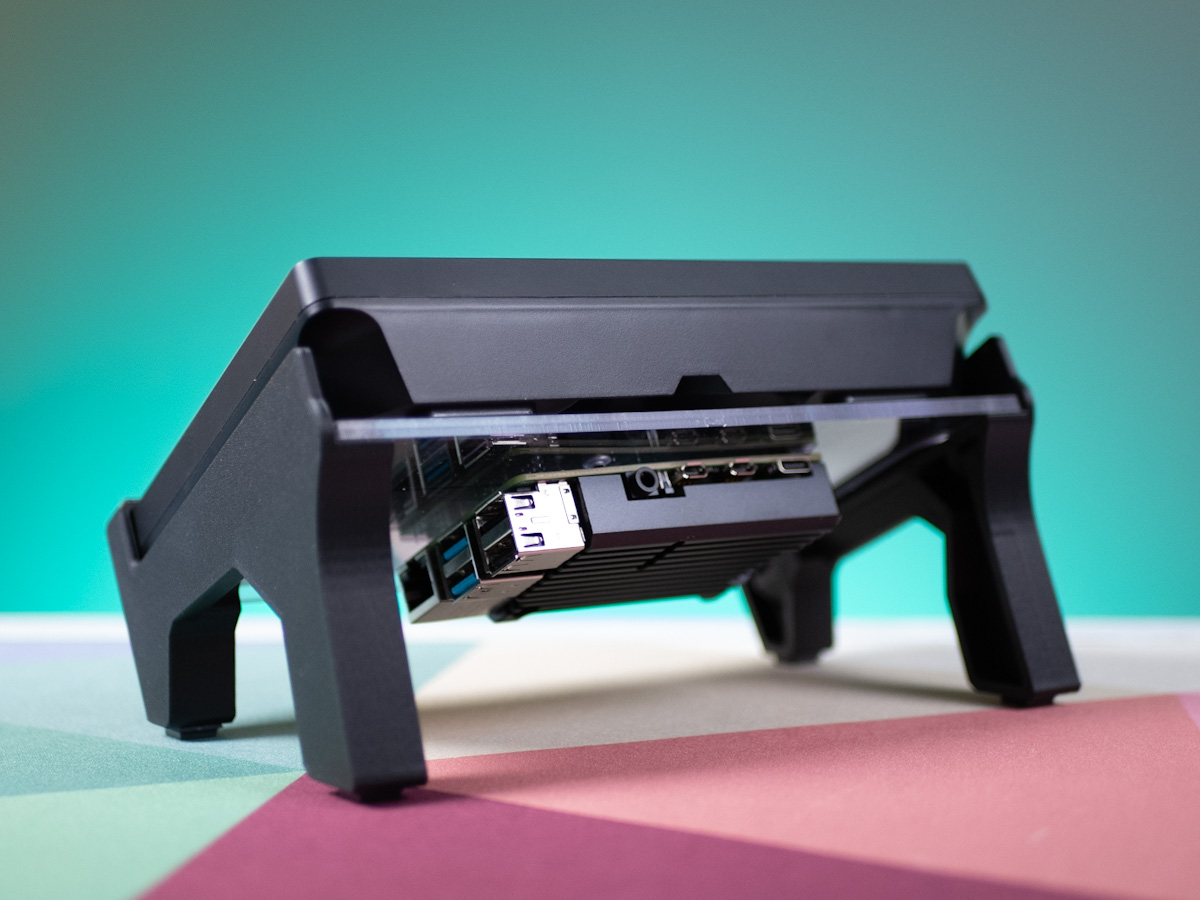 This optional heat sink case is a great way to cool your Raspberry Pi 4 without adding fan noise. The PK1 SDSPi kit comes with extra long screws to use with this case.
The PK1 SDSPi stand makes your Stream Deck XL match the height and angle of the PK1 ProStreamer AX stand for the ATEM Mini Extreme.